RC Gear: Transmitter and Receiver - Replacement HobbyKing Digital 2.4 gHz 4 Channel Radio
Tippecanoe Boats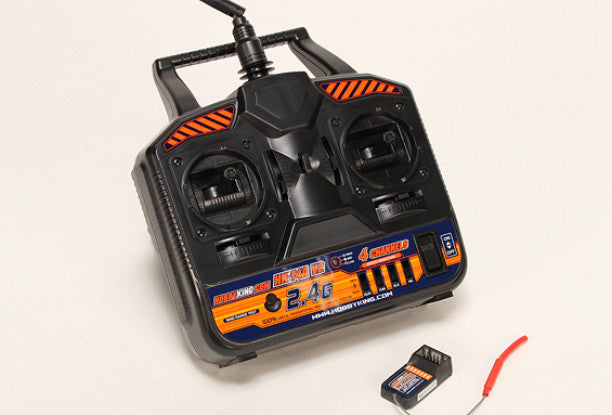 Replacement Hobby King Digital 2.4 gHz 4 channel radio. This is the same radio that is supplied with our Radio Controlled kits. This is a digital radio, which means there is no channel interference.
Both the transmitter and receiver are included, as well as instructions for binding.
You can also choose to add a battery box (requires 4 AA batteries, not included) and/or an On/Off switch (plugs into the battery box).