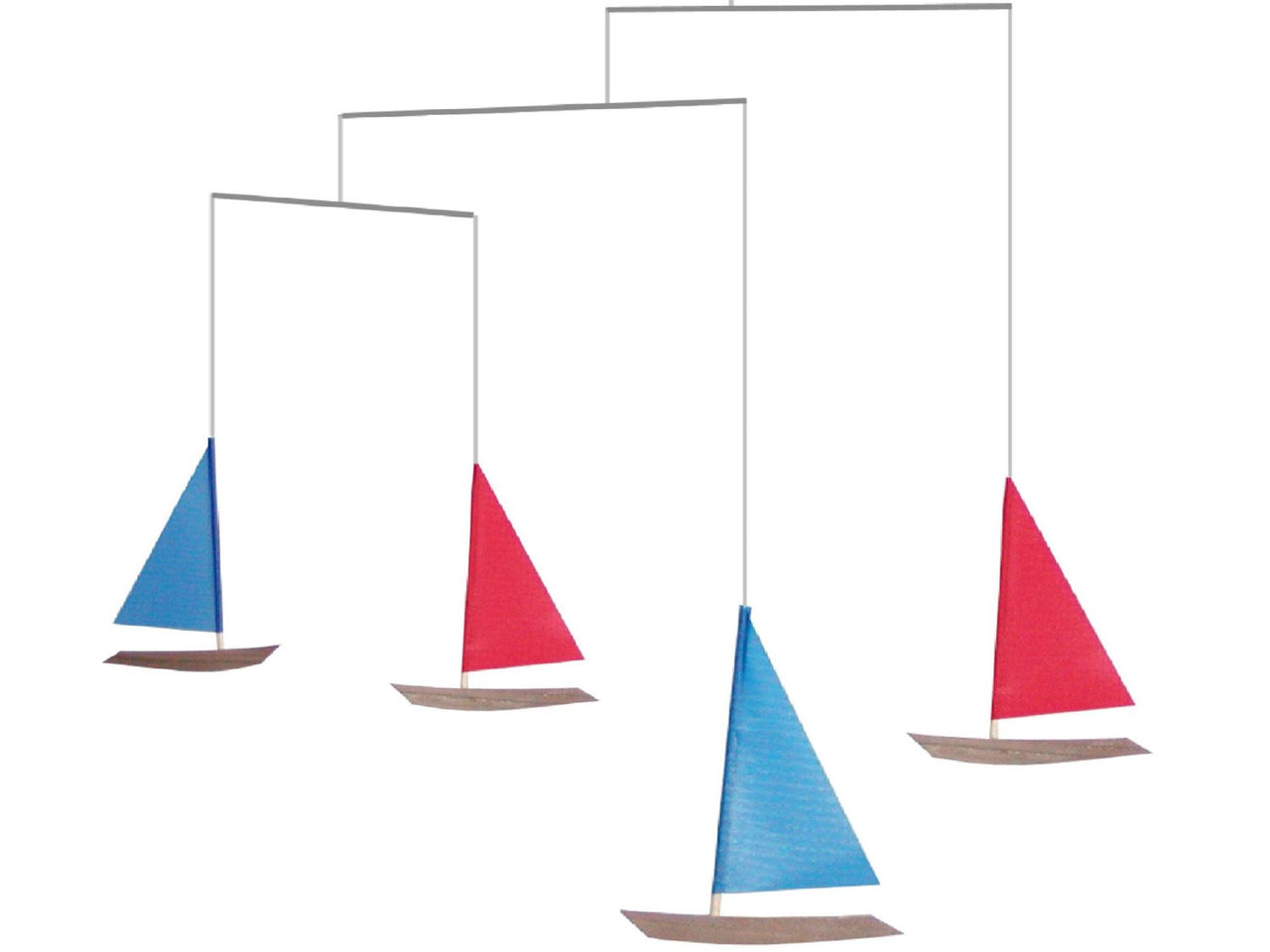 This fun sailboat mobile never stops moving. As the sails catch the air, the boats sail in graceful arcs around each other and add a nautical flare to any room. The mobile comes fully assembled and ready to hang; it hangs from the ceiling with just a push pin and can be placed in any indoor space. The 5-inch-long hulls of the boats are a beautiful solid mahogany wood finished with a durable, high-quality marine varnish. The sails are nylon spinnaker sail cloth and are available in a variety of color combinations; they are attached to the hulls with an unbreakable Delrin mast. The boats are suspended from three thin, high tensile steel rods that move easily around each other as the boats sail through the air.
A sailboat mobile is a perfect gift for sailors and anyone who enjoys the water. It can be hung in bedrooms, living areas, dentist offices, and any indoor area. The mobile is also great for a nautical themed nursery. Hang the mobile where an infant can see it when he or she goes to sleep and wakes up and the child is sure to always be fascinated with sailboats! (Mobiles should be hung out of reach of children).
To see the mobile in action, please visit Sailboat Mobile Video.