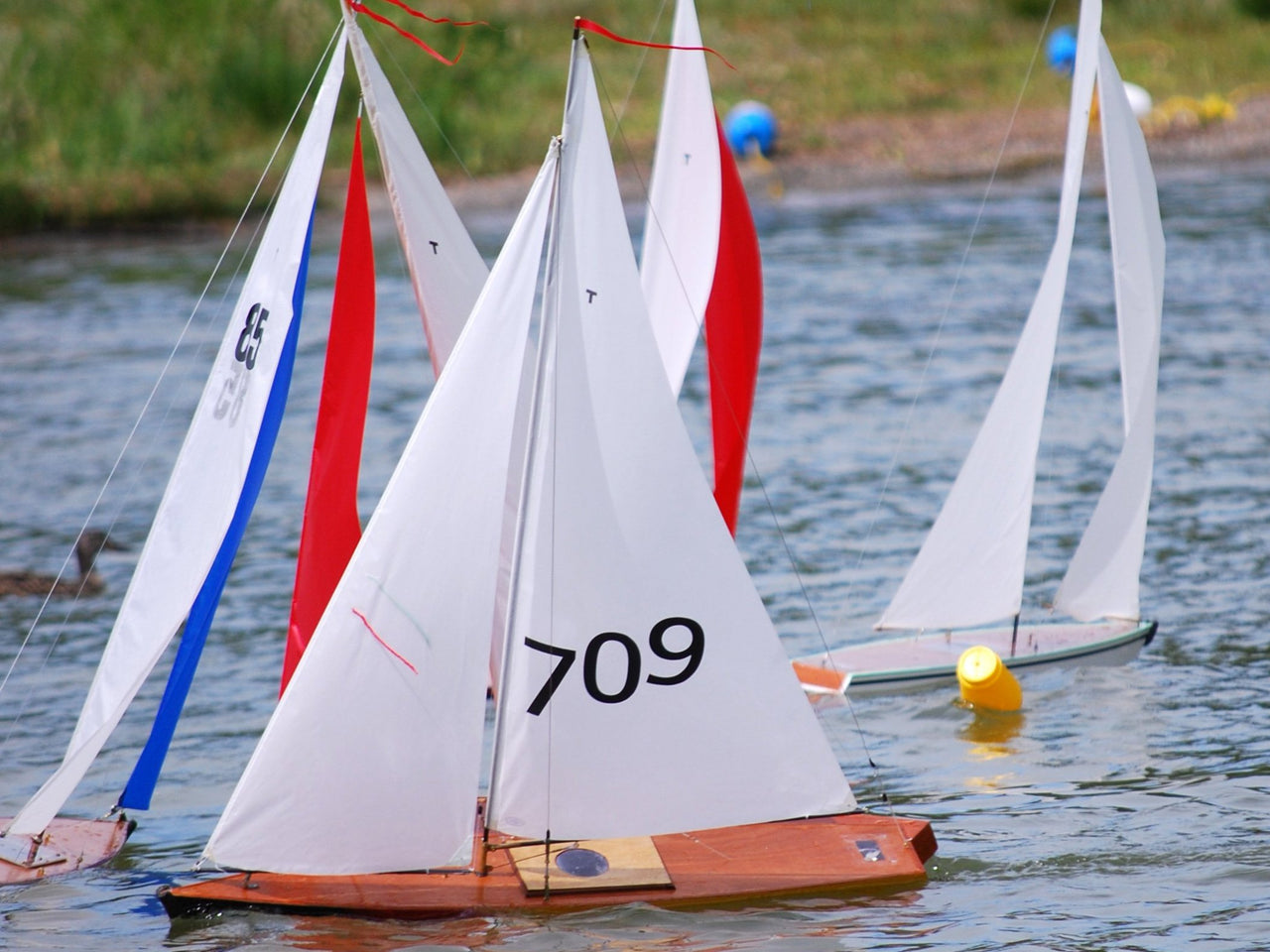 The T37 Racing Upgrade Retrofit Kit includes everything you need to add the most current racing upgrades to an already-completed T37 RC Sailboat. This includes the newest tensioning technique and barney post. All of the racing upgrades are designed to fit in place easily in a standard T37.
The Carbon Fiber Mast is an optional addition to the Retrofit Kit. The T37 Racing Upgrade kit includes a Carbon Fiber Mast rather than the wooden mast supplied in the standard kit, but the Retrofit can be installed with either mast. The benefit of the Carbon Fiber Mast is that it is stronger than the wooden mast and will not bend in strong winds like the wooden mast may. 
Your standard T37 RC Sailboat should have an HS422 servo installed. In the Retrofit kit this is upgraded to the D645MW or the HS7955.
The digital ultra torque servos are the same outside dimensions as the standard analog servos, but the digital servos carry a big punch. In conditions where it might be difficult to pull the sails in with the analog D645MW ultra torque servo and might even require a momentary partial luff, the HS7955 servo yanks the sails right in tight. The D645MW digital servo is rated at 168 oz. inches of torque at 6 volts, and the HS7955 digital servo is rated at a huge 333 oz. inches of torque! This 7955 top of the line servo has twice as much power as you will ever need and it is definitely over the top. There isn't even a flicker of hesitation no matter what the wind is doing at the moment. One drawback is that the standard sail arms aren't necessarily strong enough for all of this extra torque with the 7955 servo, so an upgraded stainless steel and aluminum sail arm must be installed as well. 
One important aspect of these digital servos is that they can be programmed for up to 120 degrees of swing instead of the standard 90 degrees of arc. Any digital servo you get from Tippecanoe Boats will be already programmed for the maximum swing. Along with the double throw sheeting system included in this Retrofit kit, the extra swing on the servo gets your sails out almost perpendicular to the center line and pulls the main sail in to a centered position and the jib in to create a perfect slot.