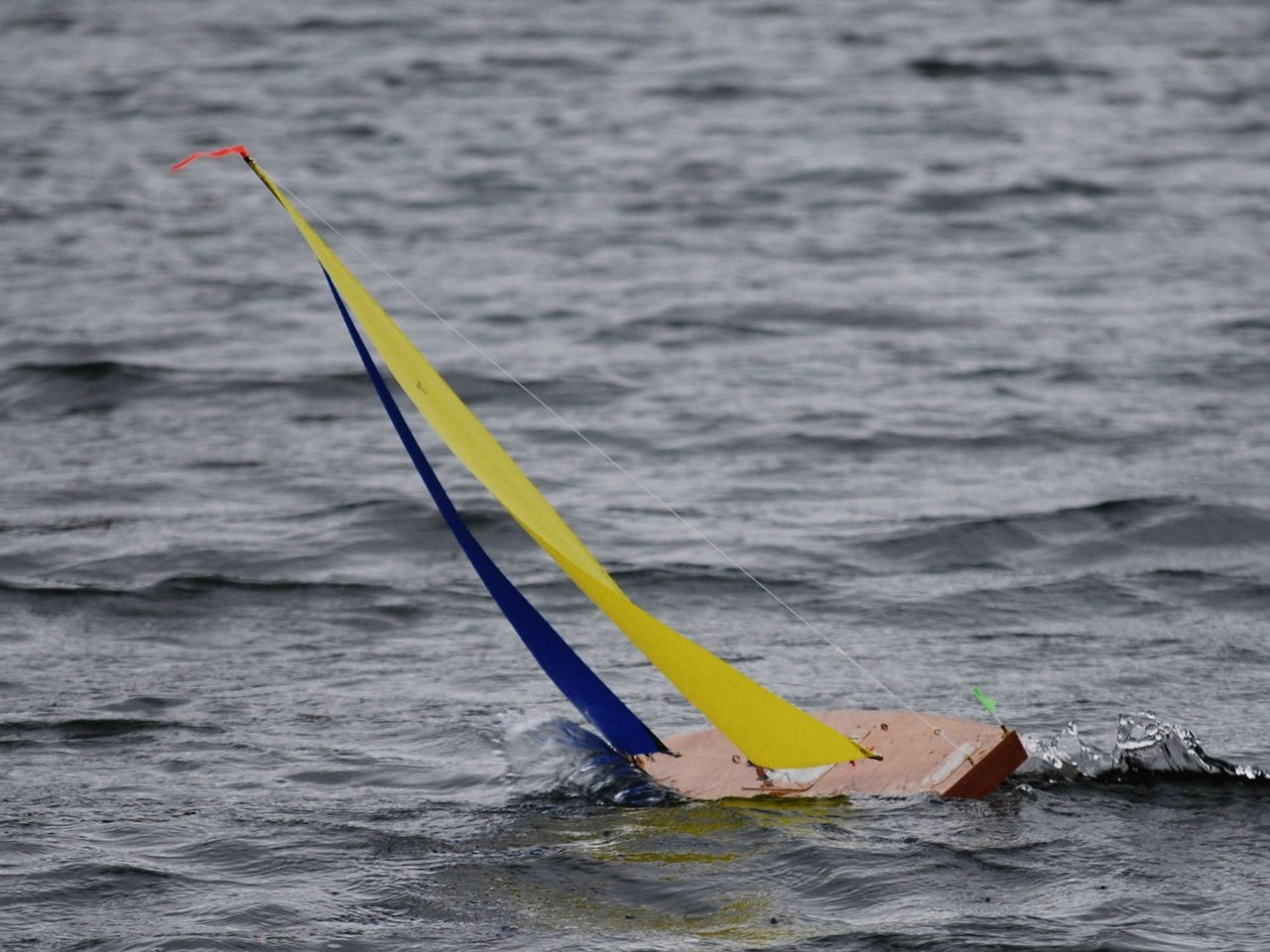 The T37 Heavy Air Rig is perfect for when you want to sail your T37 RC Sailboat in incredible winds when the boat could not be sailed with the standard rig.
The Heavy Air Rig comes complete with a carbon fiber mast, carbon fiber booms, and all the hardware, sails and rigging. At the lake, switching from the standard rig to the Heavy Air Rig takes just over a minute. Unhook the forestay and backstay, slide the mast out, slide in the Heavy Air Rig mast, and your model sailboat is ready to go!
The Heavy Air Rig is 10 inches shorter than the standard rig, but the booms and the foot of the sails are the same length as on the standard rig. There is not a lot of sail area sacrificed, but the sail area is lower down and has considerably less heeling movement so the RC Sailboat can take an incredible blow. Downwind, the bow lifts up and the RC boat gets up on top of the water and just flies! Without the tall rig pushing the bow down, you will never have a tendency to dig in or drive the bow under - this lets you hit incredible speeds.