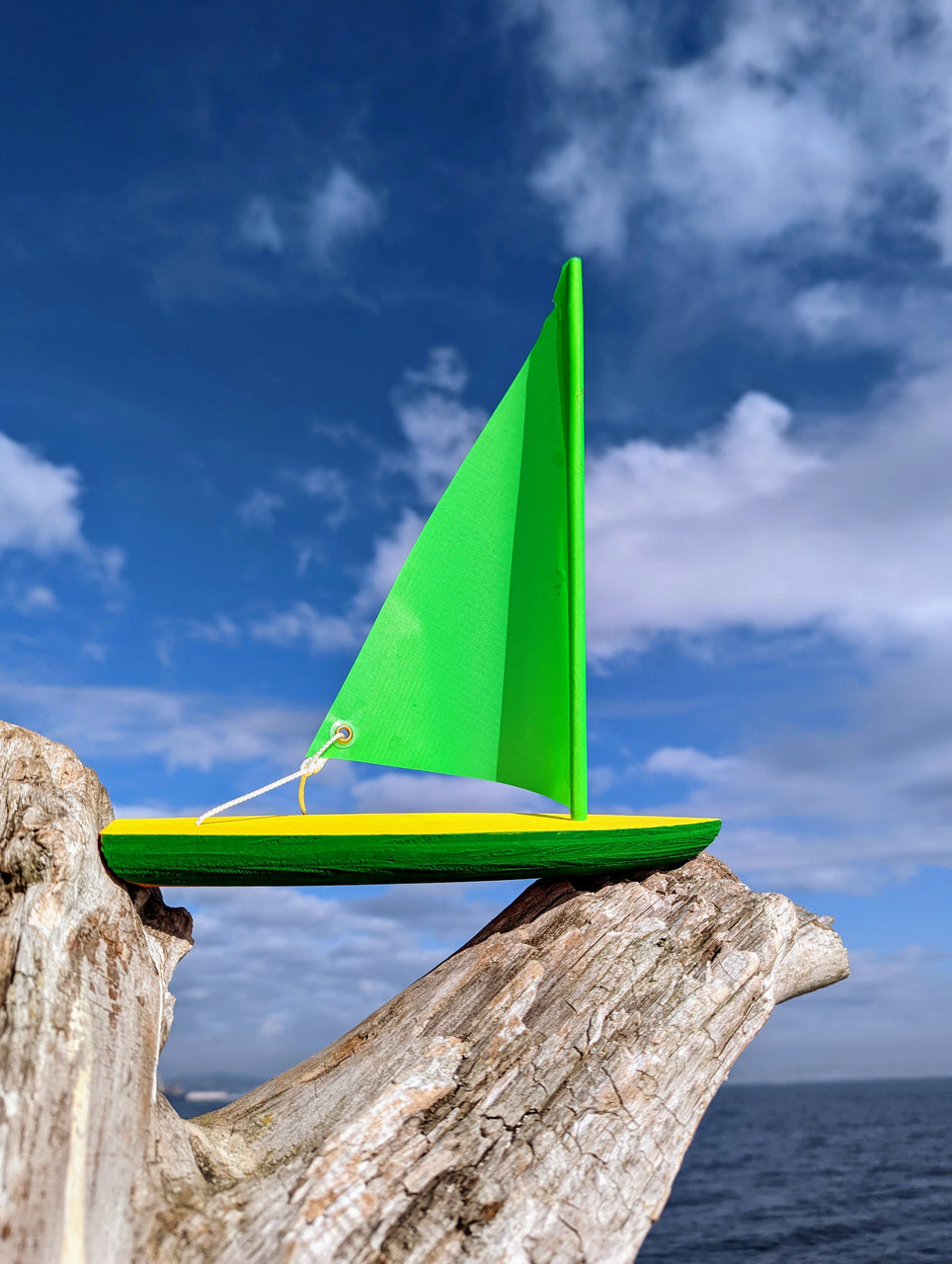 The Paintable T9 Floater Toy Boat Kit is designed to foster young sailors' interest in sailing and the water. This Floater Boat Kit provides kids, ages five and up, with a fun paint project followed by countless hours of nautical play!
The Paintable T9 Floater Toy Boat Kit comes with everything you need to construct, paint, and launch your new 9" wooden toy boat. Your boat is highly customizable with the six color themes to choose from. Each color theme consists of three preselected colors. Select your preferred color theme by clicking on the dropdown menu, located at the top of this page below the words "color theme," and selecting your favorite color combination!
Floaters are perfect pool toys for swimming pools, hot tubs, water features, bathtubs, and for display on mantles or shelves. The T5 toy boat has a flat bottom, meaning it does not have a keel, so it does not sail like the Toy Sailboats and Remote-Controlled boats do. Floaters are very fun to float and play with in the water, and their flat bottoms mean that they are perfect for decorating tables, shelves, mantles, and anywhere else for a fun nautical style or a fun children's toy!
If you are looking for a finished 9" long floater boat, rather than a kit, the
T9 Floater: Varnished Solid Mahogany Toy Boat
is beautifully varnished, made of solid Mahogany wood, and arrives ready to sail! The
T10 Floater: Varnished Solid Mahogany Toy Boat
is slightly larger, at 10" long, and it has the additional charm of being a two-sailed toy sailboat.