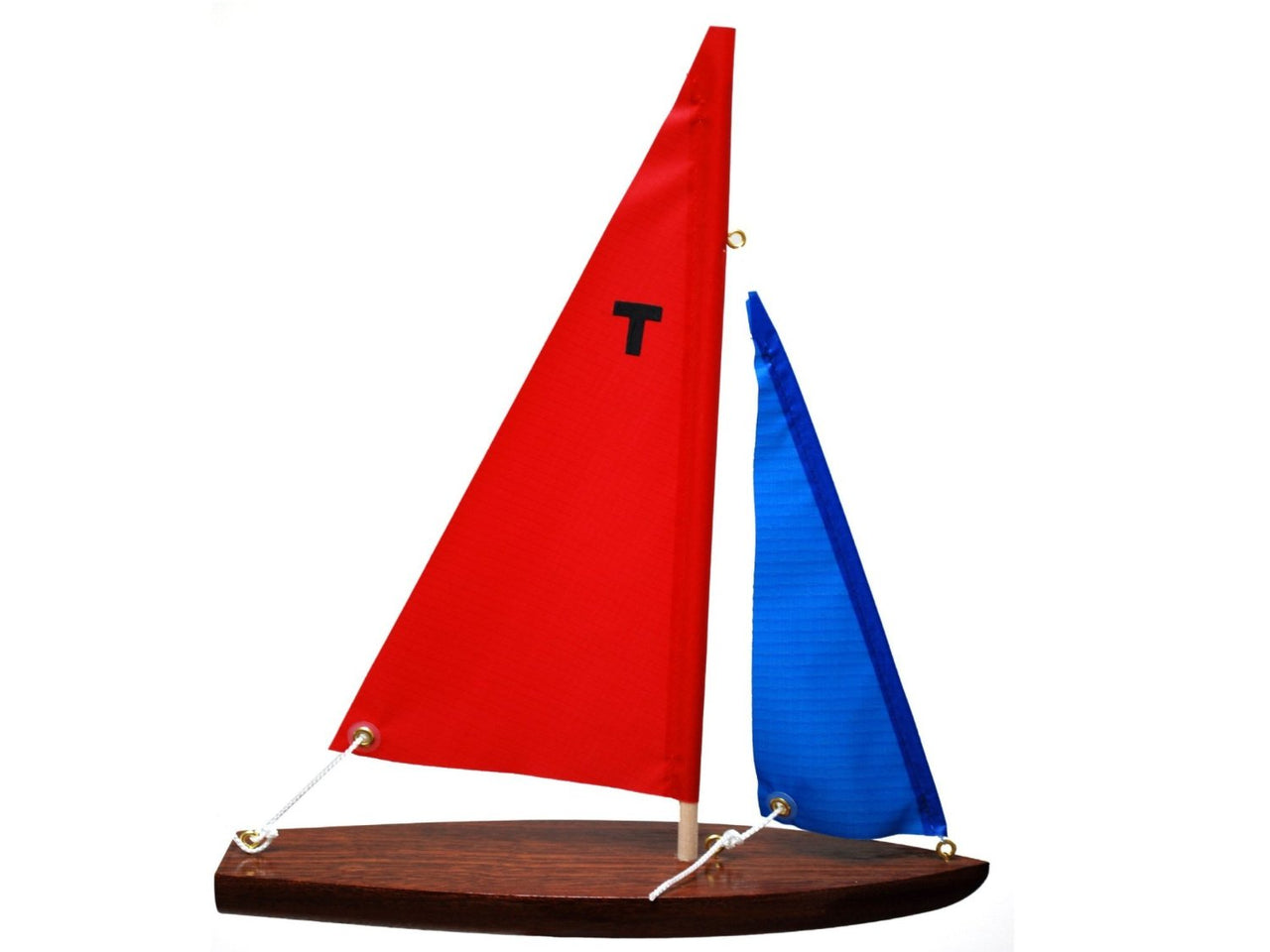 The T10 is the largest Floater at 10 inches long and, unlike the other Floaters (T5 Floater and T9 Floater), it has both a mainsail and a jib. This Floater has a flat-bottomed hull made of solid mahogany and coated with a beautiful marine varnish finish. The red and blue sails are made from pre-sewn ¾ oz nylon spinnaker cloth and the fittings are all solid brass. This fun boat can be pulled along on a string for hours of fun in shallow water. The T10 Floater comes fully assembled with a red mainsail and a blue jib and is ready for display or play!
Floaters are perfect for swimming pools, hot tubs, water features, bathtubs, and for display. Since the T10 has a flat bottom, meaning it does not have a keel, it does not sail like the Toy Sailboat and Remote-Controlled boats do. Floaters are very fun to float and play with in the water, and their flat bottoms mean that they are perfect for decorating tables, shelves, mantles, and anywhere else for a fun nautical style or a fun children's toy.
For actual sailing performance take the next step up to the T12 Cruiser. This small sailboat has a weighted keel, which makes it impossible to capsize and entirely self-righting. The Floaters are stable, but they can be capsized in a sudden squall.