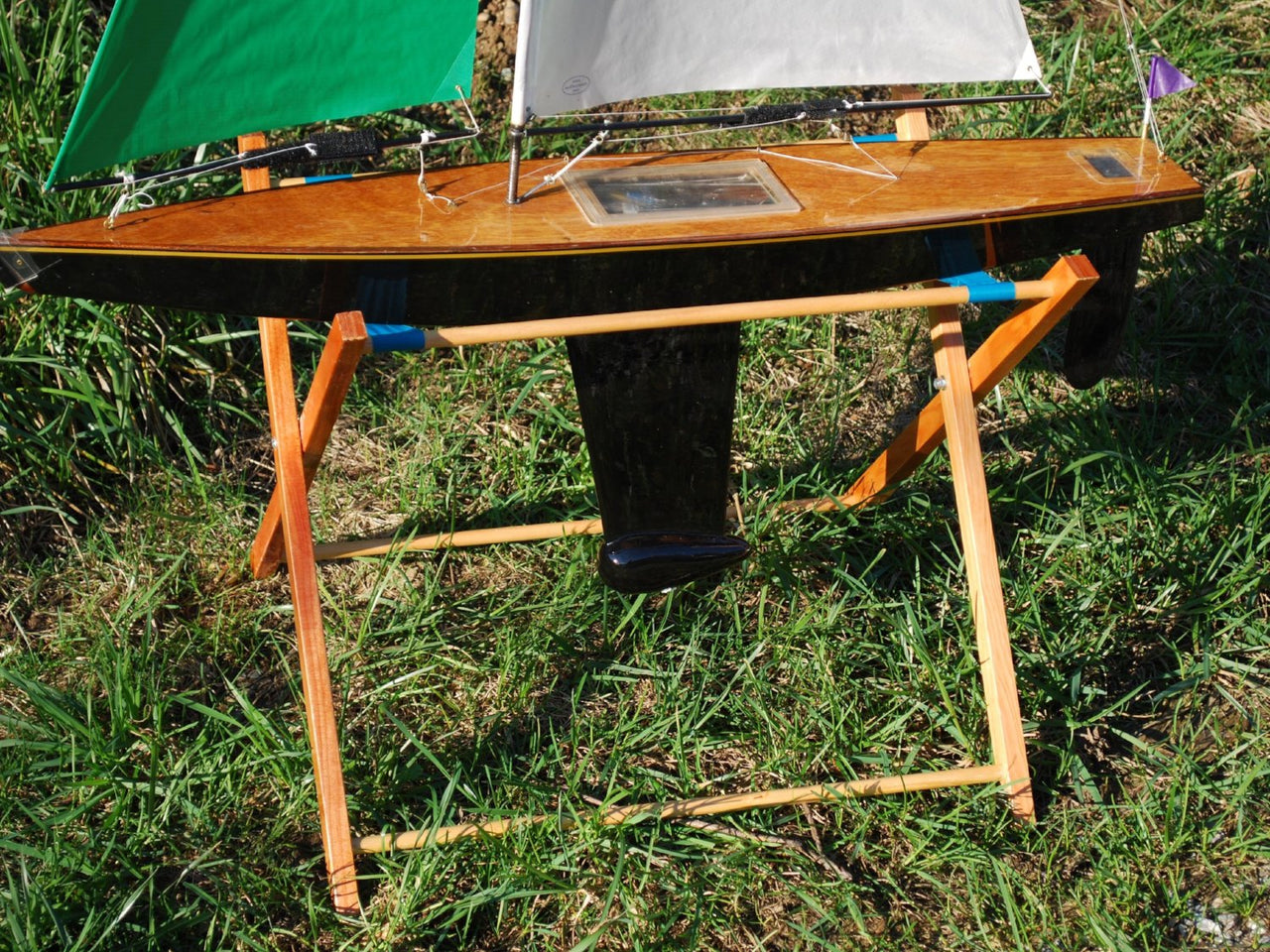 The Lakeside Stand is the ideal stand for setting up your T37 RC Sailboat at the lake or any outdoor area. The wide base makes the stand exceptionally stable. The stand folds for easy transportation and storage with your model sailboat. The Lakeside Stand comes as a simple kit that can be assembled in 20 minutes.
The Lakeside Stand for your model sailboat is larger and more stable than T37 Table Stand, making it ideal for windy days outside. However, if you are looking for a stand for indoor use or calm day outdoor use, the Table Stand would work just fine for you.
For displaying your T37 RC Sailboat, we also have a Wall Stand available. The Wall Stand for the T37 RC Sailboat is hung on a picture hook and is perfect for displaying your wooden model boat if you have limited table or shelf space.