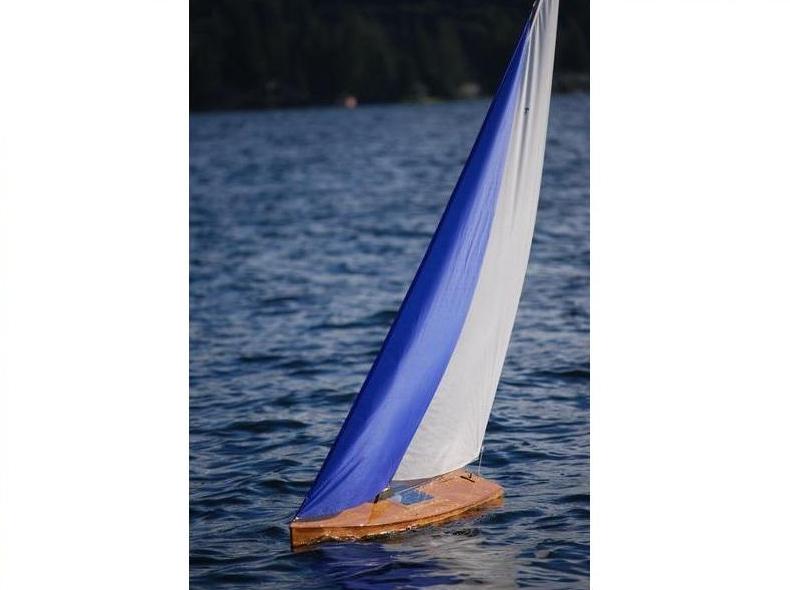 At 52 inches long and 6.5 feet tall overall, the T52 is one of the finest Radio Controlled model sailing yachts available today! This is a beautiful yacht and is remarkably fast and powerful. The T52 is very maneuverable and sails wonderfully in winds from the very lightest breezes to winds over 20 miles per hour.
The T52 Racing Sloop Kit comes with everything you will need to build the boat, including the marine epoxy and all of the RC gear (except for batteries) for sailing the boat. In fact, all you need is paint or varnish and AA batteries!  For assembly, we recommend ages 15 and up, or 12 and up with an adult. For sailing and racing, we suggest ages 8 through adult.
The T52 kit is a great project for a beginner, first time builder, or for an experienced master craftsman. The building process is virtually the same as the T37, it just takes about 15% more time to build (around 25 hours of building time) due its larger size. The kit includes:
Hull and deck pieces pre-cut to an accuracy of 1/1000 of an inch from the highest grade of marine Okume plywood
High-quality solid brass and marine grade 316 stainless steel hardware
Spectra rigging lines
Carbon fiber mast and booms
¾ oz. Nylon Spinnaker cloth pre-sewn sails
Marine-grade epoxy, along with epoxy brushes and syringes
Full Radio Control gear, including the transmitter, receiver, battery box, rudder and sail servos
Keel ballast casting
Excellent, detailed building instructions to guide you through the entire building process
…and more!
Please call 1-360-966-7245 or email fun@modelsailboat.com to inquire about the availability and price of finished boats. The finished boat comes fully completed and ready to sail.
For accessories for the T52 Racing Sloop, including stands and varnish, visit the T52 RC Sailboat Accessories page.